Scaramanga
Large Round Jute Rug 150cm
A large circular handwoven jute rug is the perfect way to add a flourish of rustic charm to any floor space. So, if you're in need of some Scaramanga magic, why not consider this distinctive boho-inspired woven piece for some floor decoration?
Pickup available at Prestonhall Industrial Estate, Cupar
Usually ready in 24 hours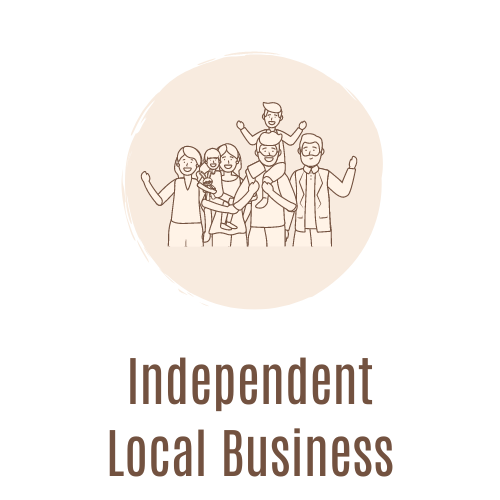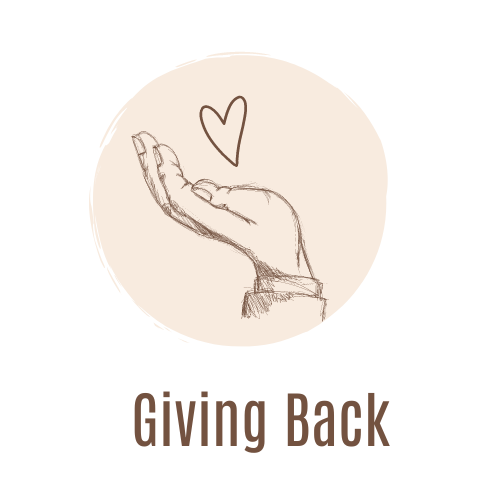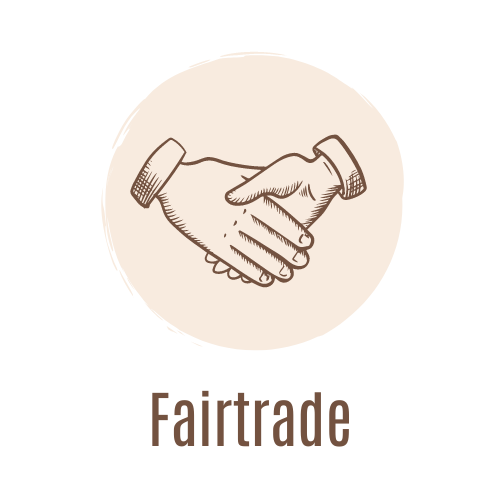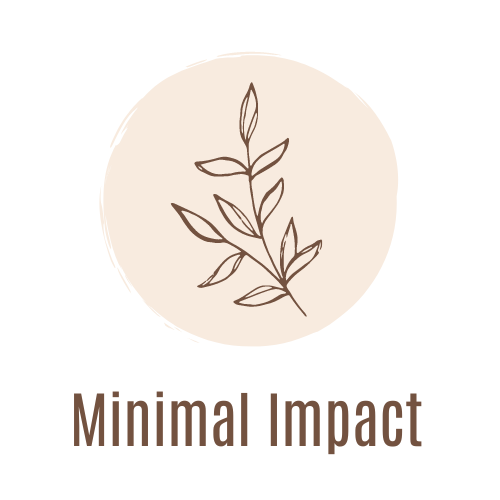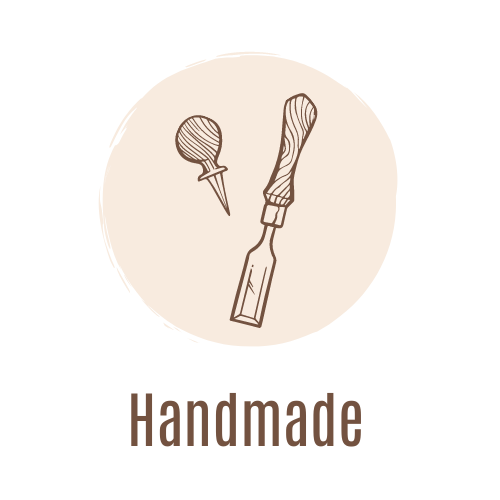 We want you to love your Scaramanga leather satchel, messenger bag or leather travel bag or leather accessory. So to keep it looking its best here are some suggestions and recommendations.
All our leather products are handmade and your new leather bag may be subject to a natural variation in size and colour. The "Hunter" (distressed leather finish) and black buffalo leather hides used for our bags have been processed and tanned to give the finished leather an antique / vintage look and feel.
This means each hide may be slightly different from the next, e.g. the grain on the hide may be a little uneven or have natural marks on it and the colour may even vary. This together with the hand finishing means that no two leather bags look exactly the same. The leather will naturally soften as you use it.
Avoid getting your leather item wet and keep it in a cool dry place. Should it get very wet simply dry it in a warm room - but do not place the bag directly onto a source of heat like a radiator as that may cause it to crack.
We're confident your bag will last for years. We've been using similar bags everyday for over eight years and they're still going strong!
We cannot be held liable for any damage that is caused to a bag after a cream or oil has been applied by yourself, and we cannot refund or exchange a bag that has had such a treatment applied.
Please be aware that the natural dyes in the leather may transfer across to lighter clothing and vice-versa - we cannot accept responsibility when this occurs.
Our black Hunter leather has been specially tanned and finished to have a distressed vintage leather effect, which means over time and with exposure to sunlight the leather's initial black colour will fade to a grey or dark aubergine colour.
Our canvas is hand dyed in small batches and then waxed, which may result in variations in colour and shading. Creases, folds and light distressed marks may be also be visible in the canvas.
CARING FOR YOUR LEATHER:
For day to day maintenance a dab of sunflower/vegetable oil, on a dry, clean sponge or cloth rubbed over the bag evenly will work to re-oil the leather and also protects the leather from cracking as well as sealing the leather for mild weather resistance. This will also help if you have got small water marks on the leather.
Small scratches can be removed by rubbing them gently with your finger, as the natural oils on your hands will work into the leather. For larger scratches and marks apply a tiny amount of oil to the mark, let it soak in for a few minutes and then wipe the excess away with a clean soft cloth. It may make the leather initially appear darker but this is just because the oil is soaking in.
WATERPROOFING:
Your Scaramanga bag should be able to withstand an occasional rain shower and ordinary wear and tear but is not waterproofed. To further protect your bag you can waterproof your bag yourself by buying a waterproofer such as the Collonil Carbon PRO Waterproofer, or even a standard hiking boot waterproofer.
LEATHER ODOUR:
Your new bag may give off a leather odour for a week or two, which is not unusual for a natural leather product. If you find it a little overpowering we suggest putting a sachet of nice smelling lavender etc into the bag, for a few days and that should help. Some of our customers have recommended using a little oil (vegetable oil or even an essential oil such as Mandarin or Lavender oil) on a clean soft cloth and wiping over the bag evenly, as this can also help with the smell.
CARING FOR YOUR CANVAS BAG OR ACCESSORY:
Our canvas is waxed, which makes it weatherproof, so it will withstand an occasional rain shower and ordinary wear and tear very well. If your canvas gets dirty, simply dampen a cloth and wipe it clean.
ZIPS:
If your zip has started to come undone, you can try this simple method to mend it. Make sure the zip is open all the way to the end. Take the zip pull in one hand and using a small, ideally pointed, pair of pliers, press down firmly on one side of the zip pull (on the metal itself). You are just trying to mesh the teeth together a little so do not press too firmly. Then repeat this on the other side of the zip pull. This should allow you to pull the zip once more.
Make it Special
Choose from 3 colours, 2 text fonts, numbers, characters & symbols.
COLOURS
You can choose the traditional gold font, silver font or blind embossing (with no colour). To see the placement of the letters please refer to the image on the relevant product page.
TEXT FONTS
You can choose either FONT A which is a Serif font, or you can choose FONT B which is a Sans Serif font.
FONT A: Serif fonts are traditional, grand and elegant and will be 12mm high.
FONT B: Sans Serif fonts are clean, friendly and modern and will be 8mm high.
You can preview these fonts by clicking the VIEW FONTS button.
Note: All of our letters are evenly spaced unless requested otherwise. Some letters contain angles (for example A, W, Y, V) and may appear to have wider spaces between them, however, we make every effort to ensure your
embossing is well spaced and aligned appropriately.
SYMBOLS & CHARACTERS
Add a personal touch to any of our leather goods by using our embossing service. You can choose from a wide array of symbols to add from our list below. If you opt for text & symbol embossing together, we'll place the symbol after the text. If you'd like it somewhere different, get in touch via the comments box at checkout.
SYMBOL SIZES Our symbols are 12MM high with the exception of the star symbol which is 10MM high.
Historic Landmarks Symbols Animals
Star Signs
TO ORDER:
1. Choose your leather item.
2. Choose YES Personalisation.
3. Choose 'embossing' and type what you want to have embossed on your item in the "Emboss text" box e.g. DJS. Or choose 'symbol' which you can then choose from a drop-down menu as to which symbol you'd like embossed. Choose both if you'd like text embossing & a symbol together. We'll place the symbol after the text unless you let us know in the comments box that you want it somewhere else.
We charge £10 for up to 4 characters or £15 for 5-10 characters (FONT B only) and £5 per symbol.
All letters are evenly spaced unless requested otherwise.
Because some letters containing angles and curves (example: A,W,Y,V etc.) they may appear to have wider spaces between them. Every effort is made to ensure the embossing looks as well spaced and aligned as possible.
We are not able to accept Returns or Exchanges for items that have been embossed.
Free bag tags - where a free bag tag has been provided as the bag cannot be embossed, the bag can be returned as it has not been personalised. However, the bag tag should not be returned, and the embossing charge will not be refunded. If a bag is unable to be embossed because of its size, we will supply a FREE bag tag which you can then choose to have embossed.
For every leather bag or furniture order we donate two school lunches for children in India.
So far every girl and boy at the Sanskrit Kotra Yojna School, Ajmer, Rajasthan gets a lunch at school every day through the Akshaya Patra Foundation.
Scaramanga is partnering with Akshaya Patra because we believe that the work they do to alleviate hunger as a barrier to education for children in India will have a big impact on the children's and their families' lives.
An opportunity to learn will mean a way out of poverty for many.
A large circular handwoven jute rug is the perfect way to add a flourish of rustic charm to any floor space. So, if you're in need of some Scaramanga magic, why not consider this distinctive boho-inspired woven piece for some floor decoration?
Circular Handwoven Jute Natural Rug size: diameter 150cm (approximate) thickness 1cm. We also have a smaller round jute rug here.
This rug has three coloured geometric floral patterns in its centre.
We sourced this rug from NW India where these pliable rugs are skillfully hand-spun and crafted from jute – a local ecologically sustainable natural plant fibre. The off-white creamy woven fibres are hand-spun to be long-lasting and super comfortable under-foot.
If you have an area in a living room, hallway or bedroom, then this rug might be the perfect solution for you.
Interestingly, jute production has been active in India since the 16th century. Back then, local villagers would use jute for clothes, floor matting and rope production.
Circular Handwoven Jute Natural Rug size: diameter 150cm (approximate) thickness 1cm.
COURIER:
Orders for furniture and interiors are usually dispatched within five working days. UK delivery can take one to two working days to arrive once dispatched. Most of the time, couriers require a signature on delivery of your order. Where a customer is out at the time of delivery the courier will hold the package and a card detailing how to arrange re-delivery will be left or they will attempt delivery the next working day (Monday to Friday). This item is priced for delivery on weekdays, should you require delivery on Saturday please contact us for a price. There may also be additional delivery charges depending on your location, if you would like to check before purchasing if these apply please contact us. We will contact you after your order has been placed if extra charges apply.
If you have ordered multiple items your order may be delivered by a pallet delivery service and may take up to 5 working days to be dispatched.
International Orders:
Orders for European destinations usually take 2-4 days to arrive. Orders for US/Canada/NZ/Australia and other worldwide destinations can take 5-10 working days to arrive.
There may be additional charges for delivery to some remote areas/regions in some countries.
Orders placed from outside the UK may be subject to taxes and duty on arrival at the destination country. The price quoted on our site does not include these charges.
The prices quoted for international delivery are estimated. Please contact us for an accurate price before placing your order.
For more information visit our Delivery Page under Customer Services.